MILWAUKEE--
The Cubs spiraled farther down the ladder of contenders in the NL Central as they had their first five-game losing streak of the season, dropping the last two to the Houston Astros and getting swept by the powerhouse Milwaukee Brewers. At the exact same time, Dusty Baker spiraled into a vortex that opened in the Cubs visiting dugout during the series in Milwaukee.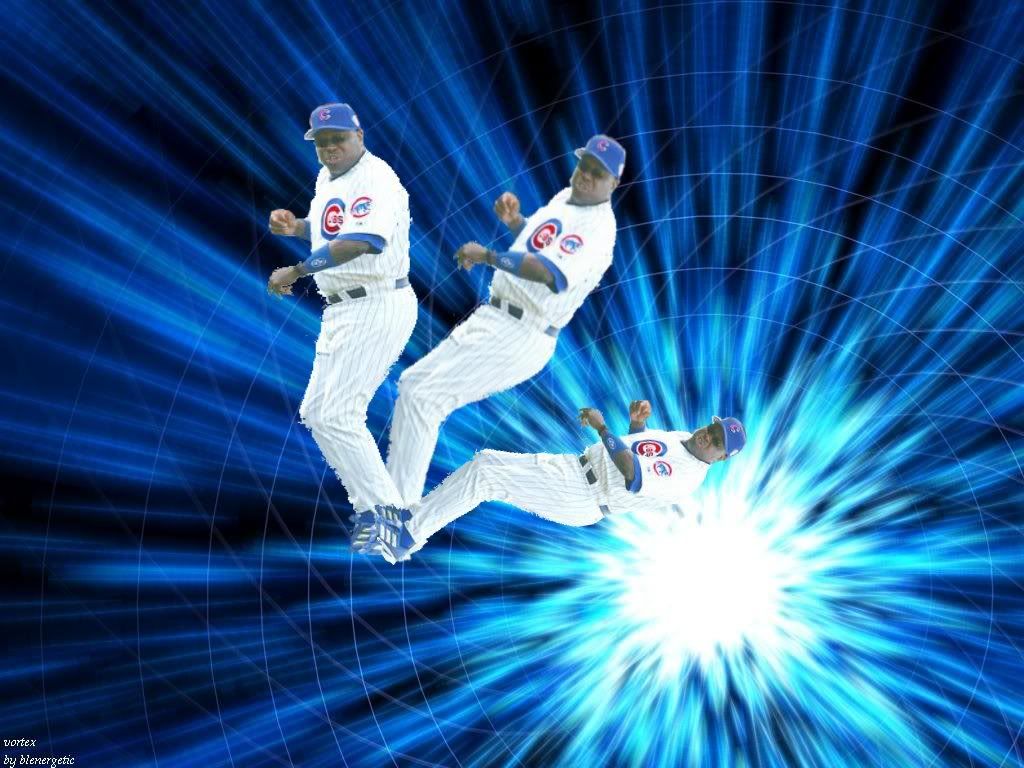 Wormholes exist? Who knew!
Both the five-game losing streak and the rip in the space-time continuum were surprising to the team. "This team just has too much talent to endure too many five-game losing streaks," Cubs pitcher Mark Prior said. "Also, I didn't know that wormholes actually existed."
Neifi Perez, looking suspicious after the vortex opened, swallowing Dusty Baker and an entire box of toothpicks, had this to say. "Why are you looking at me? Is it because you assume that I've figured out some way to travel through time and to see the pitches that are going to be thrown to me, and
that
explains the way I've been hitting lately? Because that's just absurd! There's no way that . . . Oh my God. They found me. I don't know how, but they found me. Run for it, Marty!"
Jim Hendry took the opportunity to sign the vortex as the new Cubs closer. "Well, we've seen so many
leads
disappear with Latroy [Hawkins] out there, I figure throwing out a vortex in the ninth inning couldn't be too much worse. I'm working on signing the vortex to an extension, and I'm also looking for a black hole that Dusty can play over Dubois when it's hot out."